About us and what we do
Here's a little about us, what we do and our approach to GDPR and data protection for your business: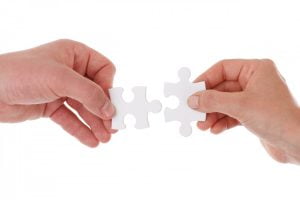 Our approach is from the viewpoint of small online business owners and our service style has been built from the ground up with that always in mind.
We offer GDPR data protection guidance and direction to enable you to understand what you can do to make your business compliant and when it is, on a day to day basis, keep it that way.
There are many ways we do that, giving you the choice as to which suits you and your business the best:
It's important that you feel comfortable and confident when you work with us. That's why we suggest you start off with our free Facebook Group. This is where you and other online business owners can ask questions and share ideas on solving problems in the easiest and most practical way. I'll be around with guidance on the latest on legislation and official instructions. You can join in with our online chat session at 10.00am on the first Wednesday of the month to discuss subjects of interest to those who are there.
We offer ongoing Small Business Updates with useful information on the latest changes. This can help to increase staff awareness as well.
We have online resources in the form of quizzes, courses and video micro training, both free and paid.
Coming soon! We will be launching our new Virtualgo2 Data Directors' Club. This will offer greater access to direct help from us, monthly training sessions, all videos we have published already and going forward, including the training sessions so you can share with your team. Full details will be announced when the final design is completed.
We can also provide consultancy services, where that's needed. See the end of this page for a selection of the type of services we can provide.
Kate Baker is our MD and lead advisor.
Check out more about Kate on LinkedIn
About our commitment to privacy and security:
We secure our emails by using an encrypted software solution that we can sign you up to while we work with you. This allows secure transfers of information and documents by email between you and virtualgo2. There is no cost to you and you won't need to change from your current email provider.
As you can imagine, we take data protection very seriously. You can be confident that we will be very careful with regard to your privacy and the security of any information shared with us, either verbally or in writing.
Other Consultancy Services:
We will provide a quotation of cost after we've had a discussion with you to understand what is needed.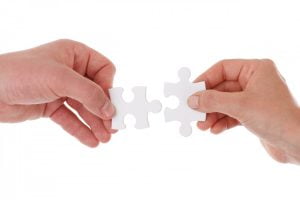 Data Protection Consultancy & Support service – advice when you need it. Always followed up with a written record in a format to be retained in your business system (for compliance!).
Help with registering with the ICO, where appropriate Website guidance re cookies
Privacy Notice review – initial and annually/in case of change of operations
Privacy Notice creation/writing guidance/support
Policies review – initial and annually/in case of change of operations
Policies creation/writing guidance/support
Data Inventory creation guidance/support for initial set-up and in case of any changes
Data Flow mapping guidance/support
Gap analysis – initial and annually/in case of change of operations
Data Protection Impact Assessment (DPIA) – new projects or in the case of a change in operations
Training
Ongoing staff awareness
General business consultancy, including advice related to remote working, the user-side of cyber-security, including awareness of risks for a small business.
IMPORTANT: Please note that we do not provide legal advice and, therefore, any information provided should not be construed as such.