GDPR Guidance – About me and what I do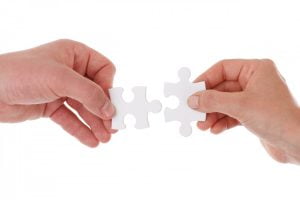 I offer GDPR guidance and support to VAs who work with coaches and consultants. I enable you to understand what you can do to make your business compliant and keep it that way, and how to do the same for your selected clients.*
At the moment, the UK GDPR aligns with the EU GDPR but this may change over time. I concentrate on the UK GDPR requirements, which apply to UK businesses whose customers and clients are mainly UK-based.
I focus on virtual assistants who work with small business owners directly because I know you are the people who have the mindset for detail and processes. You love working with business owners to help their businesses get it right and thrive. So do I!
I understand the time constraints you have (because I have them too) but more than that, I understand the anxiety of being unsure of what you have to do, where to start and what things should look like when you do. Simply put, you don't know what you don't know.
I realised after speaking with virtual assistants that often it's having someone you can trust to listen to your questions and help you find the right solution for you, your client, and sometimes your sanity. I have various ways I can do this with my upcoming Step-by-Step UK GDPR for VAs Membership becoming central to delivering my support to a community of caring conscientious business people. I'll be making the Founders Offer available first to subscribers of my SBU News & Tips emails.
I have a range of other services to fit the situations you are likely to find yourself in:
It's important that you feel comfortable and confident when you work with me. That's why I suggest you start off with my Jargon-free GDPR Facebook Group. This is where you and other VAs for coaches and consultants can ask questions and share ideas. I post tips, answer questions, and inform you about changes to regulations regularly.
I send out Small Business Updates News & Tips emails, which have useful information that will save you time.
I provide 1-2-1 services, where more roll-up your sleeves hands-on help is needed.
I offer training events, especially when there are big or important changes that will affect you and your business.
I also have online resources in the form of essential online courses and my blog. 
*Why selected clients?
This is a subject all on its own! From experience (mine and many Data Protection Professional colleagues), if you offer your GDPR admin service to clients without any filter, you will find it extremely time-consuming and most likely frustrating if you don't have some process of selection for those you will promote your service to. I have a lesson on this, including the red flags to watch out for (again, this is from bitter experience!) in my Step-by-Step UK GDPR for VAs Toolkit. If you want to know more, I will be updating news on the launch and Founder Offer in my SBU News & Tips emails – subscribe now, if you haven't done so already.
About me: Kate Baker
I have a very varied background, which has given me a unique view of the world when it comes to how to get things done. Ask me about it one day and I'll tell you a few stories!
The way I gained experience with GDPR and other related subjects was by being thrown in at the deep end. I had a strong data protection and confidentiality culture from working in banking but the specific requirements of GDPR and becoming familiar with how to apply them in a practical way was something entirely different.
This gave me a very personal understanding of how the requirements of the Regulations and other related legislation apply to a business. Not only that but how it can become overwhelming. That makes simplification and clarification of how to include them in the day-to-day running of a business an invaluable skill.
That is my mission – I want to clear up misunderstandings and sweep away the jargon and fear of the unknown whilst avoiding adding unnecessarily to your workload and stress. I know your business means a lot to you, as does mine. Getting things right is part of the sense of achievement I have, and I know it is the same for you.
Check out more about me on LinkedIn
My commitment to privacy and security:
When it comes to keeping the data I process safe and secure involves a mixture of policies, and technical and security measures (as required in the GDPR) but having a love of "shiny" also means being nosy about improvements in how I can achieve the best results I can in relation to the status as an owner-run business (like yours).
As you can imagine, I take data protection very seriously. You can be confident that I will be very careful with regard to your privacy and the security of any information shared with me, either verbally or in writing.
IMPORTANT: Please note that I do not provide legal advice and, therefore, any information provided should not be construed as such.