GDPR Guidance – About us and what we do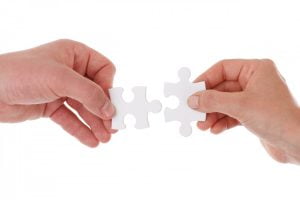 We offer GDPR guidance to small online UK business owners to enable you to understand what you can do to make your business compliant and when it is, on an easy basis, keep it that way. At the moment, the UK GDPR aligns with the EU GDPR but this may change over time. We concentrate on the UK GDPR requirements, which apply to UK businesses whose customers and clients are mainly UK-based.
Our approach is from the viewpoint of small online business owners and our service style has been built from the ground up with that always front and centre. We understand the time and cost constraints you have (because we have them too) but more than that, we know about the anxiety of being unsure of what you have to do, where to start and what things should look like when you do. Simply put, you don't know what you don't know!
We can help you by giving you the choice as to which of our solutions suits you and your business the best:
It's important that you feel comfortable and confident when you work with us. That's why we suggest you start off with our Facebook Group. This is where you and other online business owners can ask questions and share ideas on solving problems in the easiest and most practical way. I'll be around with guidance on the latest on legislation and official instructions. You can join in with our online workshop at 11.00 am on the first Wednesday of the month, where we'll be looking at a key GDPR subject that affects your business. The easiest way to find out which subject is coming up is (unsurprisingly!) by joining our Jargon-free GDPR Facebook group for small online UK business owners.
We offer ongoing Small Business Updates with useful information on the latest changes. This can help to increase staff awareness as well.
We have online resources in the form of quizzes, courses and video micro training, both free and paid.
Our Step By Step GDPR programme is now live. It is designed to provide a structure for getting your GDPR systems in place or if you have them already, keeping them up to date. Take a look here. After all, GDPR is a journey, not a destination!
We can also provide consultancy services, where more roll-up your sleeves hands-on help is needed.
About us and what we do: Kate Baker – MD and UK GDPR advisor.
There seems to be a lack of specific GDPR-related practical help designed for UK business owners who run their business on their own and are responsible for handling pretty much everything. Some use the term solopreneurs but, regardless of what label you want to apply, the struggles remain the same. Understanding how the requirements of the Regulations and other related legislation apply to a business can become overwhelming and a simplification and clarification of how they relate to the day to day running of a business becomes essential.
That is my mission – I want to clear up misunderstandings and sweep away the jargon and fear of the unknown whilst avoiding adding to your workload and costs. I know your business means a lot to you, as does mine. Getting things right is part of the sense of achievement you have and allows you to have peace of mind. That's where I fit in – your peace of mind is my sense of achievement because I've been where you are!
Check out more about me on LinkedIn
About our commitment to privacy and security:
Our about us and what we do, when it comes to keeping the data we process safe and secure involves a mixture of policies, technical and security measures (as required in the GDPR) but having a love of "shiny" also means being nosy about improvements in how we can achieve the best results we can in relation to our status as an owner-run business (like yours).
For example, we secure our emails by using an encrypted software service, Galaxkey.  We can sign you up as a user on our account while we work with you. This allows secure transfers of information and documents by email between you and Virtualgo2. There is no cost to you and you won't need to change from your current email provider.
As you can imagine, we take data protection very seriously. You can be confident that we will be very careful with regard to your privacy and the security of any information shared with us, either verbally or in writing.
IMPORTANT: Please note that we do not provide legal advice and, therefore, any information provided should not be construed as such.