Value for money GDPR data protection support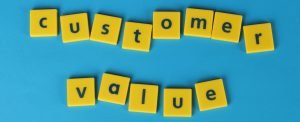 We offer an excellent value for money GDPR data protection support service. To make budgeting easy, our pricing structure is simple and straightforward.
How we calculate time/costs
We can't always estimate exactly the time it will take to complete a task or project as there can be many variables. What we guarantee is, if we overestimate, you will only pay for the hours/days it actually takes. We also guarantee we will keep you fully informed of progress. If it looks like it will take longer than stated, we will provide details and options to agree the best and most practical way forward with you.
Anything else to consider
You don't need to take into account travelling time or providing desk space or equipment for your data protection work. You do need to think about arranging for us to have any access to systems that may be necessary for the specific tasks or projects. If you want us to sign a non-disclosure agreement or confidentiality agreement, send them to us, we are happy to do so.
How we work with you
All services are provided online via appropriate channels e.g. encrypted email and document transfer service. When we email you the first time, we'll invite you to sign up for a free Galaxkey account to use during the time we work with you. Other systems we use include digital document signing (again by Galaxkey) and online voice or video conferencing via Skype or Zoom or your own preferred channel. We will agree with you which methods and channels we will use from the outset.
Our Subscription service and how to get value from it
Our Monthly GDPR Data Protection support subscription covers 5 hours of advice, support or consultancy work – whatever you want or need. This can include awareness training, research on the latest changes for your sector. You decide. Any work over and above that is charged at the lower hourly or daily rates (shown above). You sign up for a minimum of 12 months but pay monthly. The minimum subscription period means we can monitor the key regulatory items such as the Data Inventory, staff awareness, etc. We become part of your team!
What about if I don't have a subscription? No problem…
If you have a single task or project then we charge for our Data Protection and Other services at the hourly or day/half day ad hoc rate. If you have a big project you want completed, we will be happy to discuss your needs and provide you with a quote.
We calculate our daily rate based on 7 hours of work (no travel-time necessary!).
The above rates do not include any out of pocket expenses incurred in the carrying out of the work e.g. official fees for ICO registration. Authorisation for such expenses will always be requested before costs are incurred.