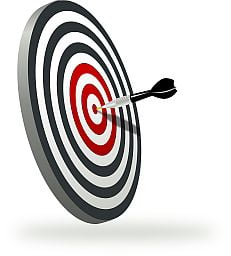 GDPR Rights – Accuracy
Earlier today, I was thinking about one of the GDPR Rights of the Individual (as you do…). The particular right being that of Data Accuracy.
Then I moved on to think about how your marketing efforts can be so easily tripped up by ignoring this or, a better slant would be to view meeting GDPR requirements as actually supporting your marketing efforts rather than hampering them (I know, shock eh?!).
Who does the updating?
To a certain extent and to meet the requirements of the regulations, ensuring accuracy can be achieved by giving members of groups, clubs or programmes access to their own personal data, for example. In the case of subscribers to such as email newsletters, this isn't an option and so you may have set up a schedule to ask subscribers to inform you should something have changed. Of course, if they've changed their email address and forgotten to tell you then you are pretty stuck when it comes to retaining your subscribers but even knowing that means you can do a bit of useful housekeeping.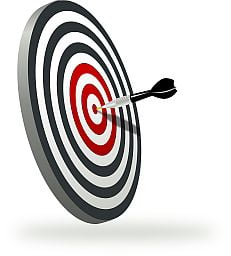 Where's the value in Accuracy for your business?
The term used in both GDPR Rights of the Individual and GDPR Principles (that all Data Controllers must stick to) is Accuracy for personal data processed. Looking at this from the point of view of a small business owner, the value that you will have from making sure that your data is kept clean and accurate goes beyond keeping in touch with your audience. You may well be paying for holding the inaccurate data, depending on your email marketing or storage plan. Your marketing database will have taken you a lot of time and effort to build. Imagine if you lost use of it…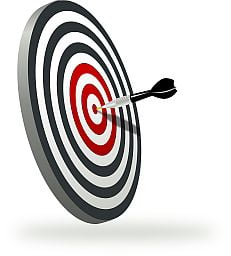 Who likes Spam?
The downside of not making sure your database hygiene is as high as possible is that you could end up caught in a spam trap. If you have ever been involved in such a situation, you know the time and work it takes to get out of it. Your email deliverability is one of your essentials and, if you lose that then your database becomes far less valuable (or even useless).
A Spam Trap is where you have an email address on your list that has been purchased by an ISP provider or an organization that sells blacklists for the purpose of making it into a honey trap. As the address can't be properly used to subscribe to emails, etc. because it's defunct, anything sent to it can't have been sent legitimately under current regulations.
I have had to deal with this issue more than once when working with a long-standing database. The work of trying to identify which address was to blame was ultimately fruitless.
My recommendations are:
• Make sure that you regularly check your email platform's statistics for hard bounces and blacklisted email addresses. Decide what is acceptable to you and you'll find that your email marketing platform will help you with this in their knowledgebase or training academy. There's no point in having all the statistics if you really aren't going to do anything with the information! Not acting on it could turn out to be a very costly lesson for you to learn.
• Do not buy email lists because you don't know what's in them and you don't know if the correct consents were obtained to cover your business and its purposes. This is a bigger subject on its own but follow this guidance and you won't even have to think about it.
Going off at a tangent, be careful not to make your emails full of spammy content. There are trigger words you should avoid in subject lines – Hubspot amongst others, has produced a list of words to avoid: https://blog.hubspot.com/blog/tabid/6307/bid/30684/the-ultimate-list-of-email-spam-trigger-words.aspx . Offer your subscribers valuable content to help them and gain their loyalty – I'm sure this is always your aim.
As far as the GDPR risk is concerned, worst-case scenario would be if you became the subject of a complaint to the Information Commissioner's Office (ICO). Then you could be subject to an audit, and they will take a look at your database and your GDPR policies. If you've got lots of old and inaccurate information, then the complaint could be upheld making your business subject to a fine. Worse than that would be that your reputation will be affected.
As I said, this was just something I was thinking about!